CLASSIC MERCEDES-BENZ RESTORATIONS
Unique Cars of Palm Beach
"Restoring Excellence, Living the History"
Unique Cars of Palm Beach follow upon The legacy of its pioneering founders and their brand Mercedes-Benz brand over its long history of innovation across performance, styling and safety. We honor the famous Mercedes-Benz motto "Das Beste oder Nichts." Meaning "the best or nothing", we take pride in our passion for working with Mercedes-Benz car restorations and live up to this mission statement.
We make sure that your everyday trip is the best adventure ever
Mercedes-Benz, a luxury and prestige car brand, has its roots in the world's first automobile, created by Karl Benz in 1886. The Mercedes-Benz company was formed in 1926 through the merger of Benz & Cie. and Daimler-Motoren-Gesellschaft. Since then, it has been a leader in innovation and quality in the automotive industry, producing a wide range of high-performance and luxury vehicles.
Has always been synonymous with an enduring, boundless, and awe-inspiring tradition, which appeals to a growing wave of conservative and nostalgic younger customers who yearn for a glorious past.
The right combination of leisure and luxury driving is guaranteed by the best in German engineering.
Driving a Mercedes-Benz is turning every everyday journey into an experience of unmatched elegance and sophistication.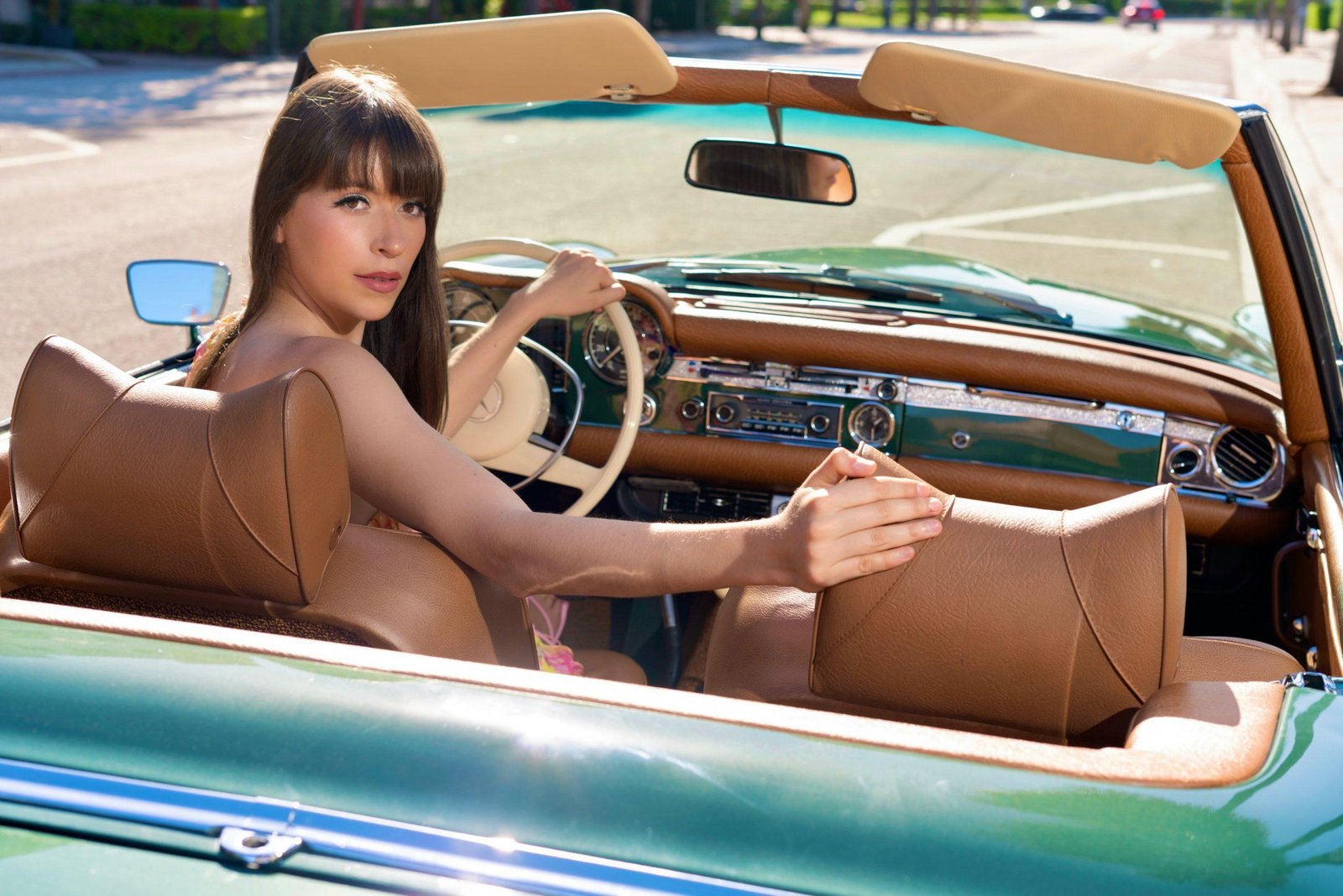 Our Mercedes-Benz Car Restoration Services
We have taken care of the Mercedes-Benz classic car restoration process since the inception of the idea to the point of finishing the classic car. Beginning from the choosing of the right basis vehicle to restoring the car to every single detail
Steps to Successfully Restore a Vintage Mercedes-Benz
First of all, choose the color that suits the needs of the client. The style of the vehicle is very important.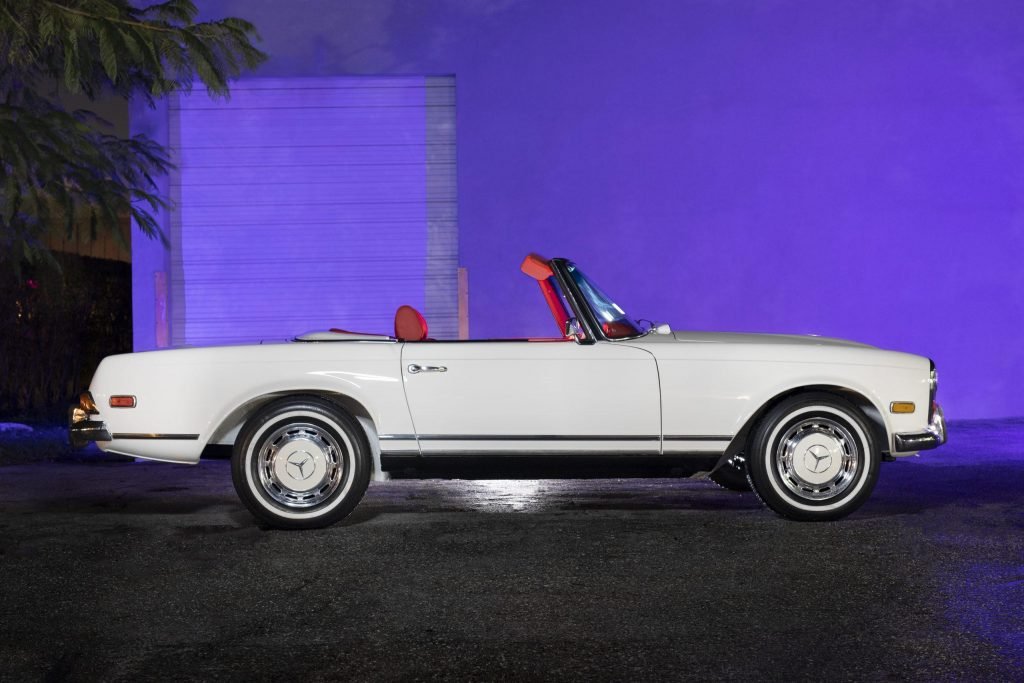 We ease the restoration process of your classic Mercedes-Benz car. You have one in mind; if not, we will search for the right one for you. You will talk to Freddy, our CEO, to have a personal consultation via WhatsApp/ by phone or email by today – we look forward to seeing you! Contact us here.
Choose the level of restoration you want. You can choose a complete restoration, which returns the car to its original condition, or a partial restoration that focuses on specific areas. First, choose the color that suits your needs. Choice of color and the quality of the paint are key aspects in the restoration. 
Initiation of the Restoration
Body restoration of the bodywork and interior of the vehicle. We evaluate the current condition of the car. This will give you an idea of how many repairs and restorations are necessary. We work with qualified and experienced professionals in classic car restoration. The quality of the workmanship is essential.
Finishing the Classic Car
We deliver your car with the body in excellent condition, featuring high-quality paint that is consistent and free from imperfections, and the interior restored to its original appearance or customized according to your preferences.
Let's fire it up! With the body freshly painted, brand new upholstery, and the engine running smoothly it is time for a test drive. 
Enjoy the luxury and elegance of your restored Mercedes-Benz. Every journey is an opportunity to experience the beauty and history that this car represents. Make the most of every moment behind the wheel. 
pablo trincado
February 13, 2022.
Servicio estupendo y un trato excepcional. Cumplieron mi sueño de tener un Mercedes.
Pete Lyon
December 13, 2021.
Unique Cars of Palm Beach creates and sells perfection in vintage Mercedes....bought my 1986 560 SL....the car is mechanically super solid....handles unlike what you expect of a 1986 and the finish is like new...try one and wait for the compliments to flow in!!!! Thx Unique!
Justin McCrann
November 28, 2021.
Excellent car buying experience. High quality vehicle plus very honest communication from Freddy. Bought car site unseen from another state. Very trustworthy and transparent.
matthew carrara
August 26, 2021.
I rarely write reviews however I feel compelled to write one for this business. Buying a car online can be scary and I am generally a skeptic. In this case I decided after many phone calls with Freddy to trust he was honest. I got my car recently and It is exactly as he said it would be. In fact I had a small concern after it was shipped that something wasn't right. Freddy went way above and beyond what I could have expected to make certain I was taken care of. He even shipped me a part I wanted changed out ! I couldn't have asked for a better experience. He really wants his customers to be satisfied, and he proved it to me. Highly recommend this company. Even my classic car mechanics say its exceptional ! Thanks Freddy.
Charles Pilkington
May 7, 2021.
Freddie and his team did an excellent job in preparing my 1989 MB 560SL for delivery. It was a pleasure to work with Freddie as he went "above and beyond" in making sure that the car was in superb condition. I would highly recommend contacting Freddie if you are looking to buy or sell a vintage Mercedes Benz.
Betsy Shiverick
March 2, 2021.
I bought a car from Freddy Genatios at Unique Cars of Palm Beach. He was so knowledgeable, generous with his time, and helpful in our purchase that I bought another car! The second car had a couple of mechanical issues which Freddy fixed for free. We are very grateful and are thrilled with our two cars!
Ramin Memar
January 16, 2021.
We saw severL MB SLs, but the ones at Unique cars of Palm Beach are all 'unique', low milage and great condition. Freddy is a great person and we happily bought a 1987 560SL. Freddy gave good after sales service and we highly recommend him if you are in for a great SL!
Alejandro Matheus
December 15, 2020.
Excelent service, as every business the enthusiasm and passion of the owner for the product counts a lot at the time of selling a product. I wasn't a classic car myself, but after seeing Freddy's real passion for them got me hooked up. The concept of driving a car with character...and to feel cool while you're at it, not driving but riding a legend is an unique experience that freddy got me into.
Tony Zoghby
September 4, 2020.
I was looking for a low mileage Mercedes 560SL. There are many low mileage 560SL's on the market. After speaking to 3 other dealers and 1 private seller. I bought my 1988 560SL, with 49634 miles, from Unique Cars of Palm Beach. After speaking with Freddy Genatios a few times, and also having three face times with him on this car and another 560SL. I had the confidence to buy from him. Freddy described the car accurately, and showed me through face time any cosmetic flaws. He tells his customer's straight information on his cars, his up front honesty on condition is a credit to classic car dealers. After buying the car and before transporting, Freddy drove the car with me on face time. The car ran fine but was slow in starting. It could have been just a low battery from sitting, but Freddy wanted it to be right. He subsequently put in a new battery. I would buy from Unique Cars of Palm Beach again, because I know I will get a car that has been represented honestly.